In this article we look at how to set assignments on The EverLearner.
Why do we need to do this?
Setting assignments allows the teacher to set specific, targeted tasks for students to complete within a set period of time.
What comes before?
You must be a Teacher, HoD or Admin on the site and be set up as a teacher in the groups you want to set an assignment to.
Your groups must be set up ready (see here for how to set up groups).
Setting assignments
Login to your account.
Click on the 'Assignments/Exam' button at the top of your page.
Click on the 'Create new assignment' button.
This brings up a list of the different types of assignments you can set.
Select the type of assignment you would like to set: Watch Lessons, Upload essay, Test yourself or Take checkpoint.
(Note that you cannot set a 'Practice mode' quiz as an assignment - practice mode is a 'safe area' for students to develop and consolidate their learning - no scores are recorded).
Complete all relevant information for the assignment: group(s), course, lessons(s), start date, end date, etc.
Select the students you wish to complete this assignment.
Click 'Create assignment'.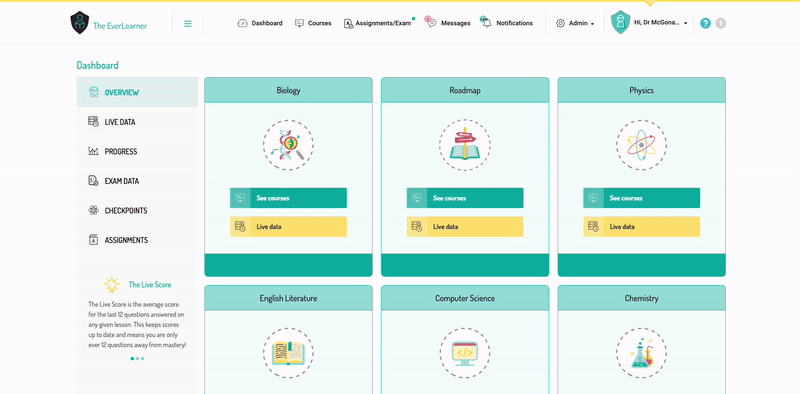 If you need to make any changes to the assignment, you can edit the assignment. This article explains how to edit an assignment.


Did this answer your question?