In this article we look at how to set 'Upload essay' assignments.
Why do we need to do this?
Setting an 'Upload essay' assignment allows a teacher to set students a written task to be submitted to The Everlearner site with a specific deadline.


What comes before?
You must be a Teacher, HoD or Admin on the site and be set up as a teacher in the groups you want to set an assignment to.
Your groups must be set up ready (see here for how to set up groups).


Setting the assignment
1. Login to your account and click on the 'Assignments/Exams' button at the top of your page.
2, Click the 'Assignments' tab.
3. Click on the 'Create new assignment' button.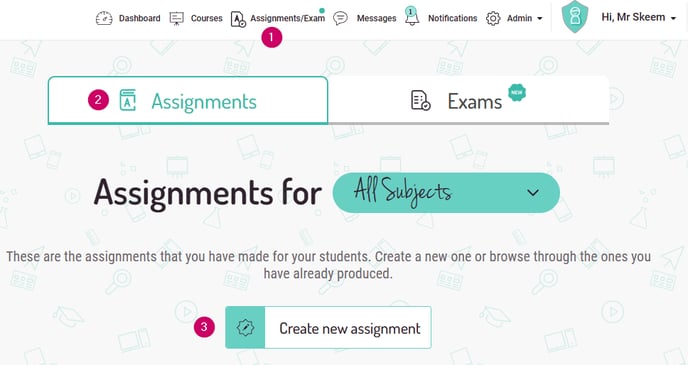 3. Select 'Upload essay'.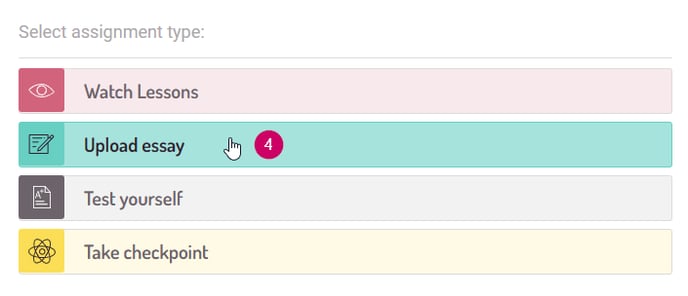 4. From the drop-down menus, select the group or groups you wish to assign this task to and the course that the written task is linked to.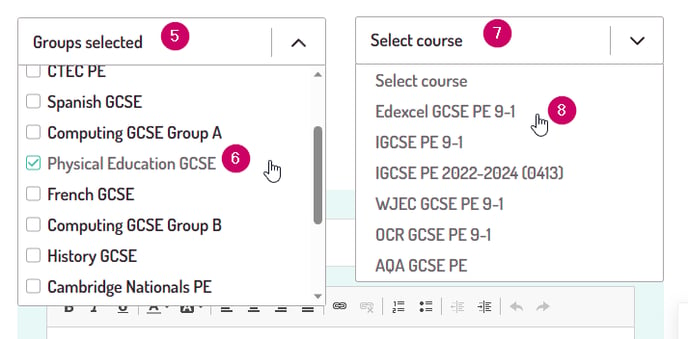 5. Input the start date and time, as well as the end date and time using the date/time pickers.
6. In the green text box, write your assignment title (this should clearly link to the content of the task) and an explanation of the task.
7. If you wish, you can add a link to a document that may be of use to them for the task. This document must be hosted online such as in Google Drive or One Drive. We strongly suggest that the document be in PDF format for ease of student access.
8. Choose whether "multiple attempts" are allowed, whether the task is mandatory and if the assignment will be graded.
9. Now select to assign to either the whole group(s) or to individual students. Setting to individual students is a great way to provide targeted support and personalised learning opportunities.
10. Click 'Create assignment'.
11. When a student has uploaded their written task, it will appear in the assignment. Note that the filename of the downloaded file will be of the format...
surname_forename_assignmentTitle.ext
...and NOT the filename they uploaded the document with. This should help you to collate the responses from students very easily. Just make sure your assignment title is indicative!