In this article we learnt how to assign students to an existing group.
Why do we need to do this?
Assigning students to a group allows them to access the contents of the course(s) they need to study. Without doing this, the students cannot free learn or engage in assignments set by a teacher.
Who can do this?
School Admin
Head of Department
What comes before?
Steps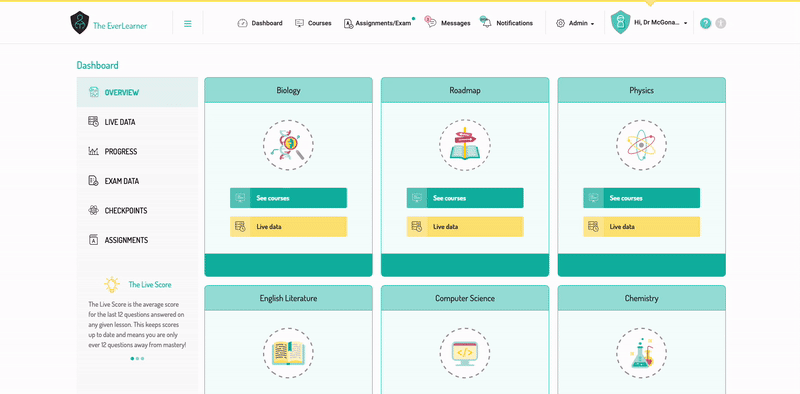 You must be logged and be a school admin or head of department.
Choose 'Admin > Groups'.
Choose the group you wish to assign students to by clicking the pencil icon next to the group name.
Look for the yellow panel with the title 'Students'.
Click 'Add student to group' - a green panel should appear underneath the yellow panel. This will list all students in the school/department that are not currently assigned to this group. If no students are listed here, then they have not yet been added to the site. Please go back and create your students' accounts.
Choose the student(s) you wish to add to the group from the list. You can sort the list by 'Name', 'Email', 'Intake Year' or 'Last Activity' and filter using the filter boxes.
If you cannot locate the student in this list and you are sure they are definitely registered on the site, they will already be in the group. Double check by searching for them using the search bar at the top of the yellow panel.
Click the 'Submit users' button at the bottom of the green panel.
Adding students to a group can also be done as part of the group creation process as long as the student accounts have been created in the system beforehand.
Notes
¹ Without assigning a course to a group, your students cannot free learn or take assignments.
² Without assigning teachers to a group, there will be no one to monitor their progress or set them assignments.