In this article we learn how to create a new teacher account on TheEverLearner.com
Why do we need to do this?
So that teachers have their own account and can access the platform.
Who can do this?
Admin
HoD
What comes before?
You must be an Admin or a HoD on the site.
You will need to have the teacher's name and their professional email address to hand.
Steps: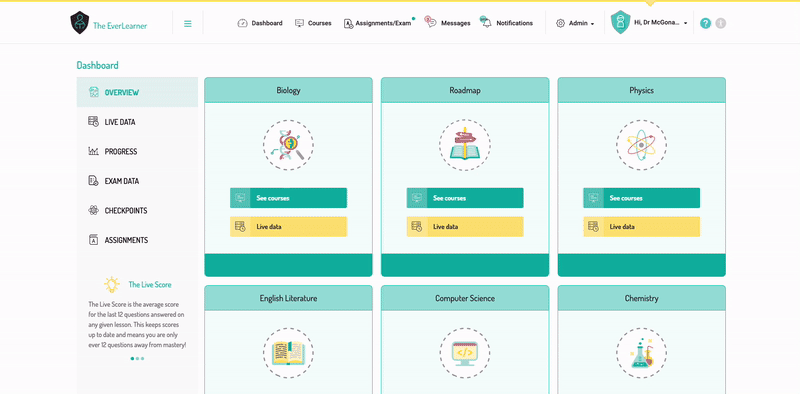 You must be logged in and be an Admin or HoD.
Choose 'Admin > Users'.
Look for the grey panel with the title 'All Teachers'.
Click 'Create new teacher account'. A green box will appear below.
Complete the green box with the teacher's title, first name, surname and email address (please note that the phone number is optional).
Select the position you wish this teacher to have (see here for an explanation of the different roles). For teachers assigned as HoD or Teacher, you must select the curriculum or curricula they wish to have access to, from the drop down list. Tick all that apply.
Complete steps 5 and 6 for each teacher you wish to add.
Once you have added the information for every teacher you wish to add, click 'Submit teachers'.
You will be given the option of downloading a document with their usernames and passwords.
10. The new users will automatically be sent an email with their username and password.