Whilst there is no facility to add subtitles from the site, Google Chrome does have a 'live caption' facility built in!
We understand that there are various situations where you or one of your students would benefit from video subtitles. Whilst the videos on our website do not offer this facility directly, the world's most popular web browser, Google Chrome, does.
Enable Live Captions in Google Chrome
As long as your network policy allows it you can switch on 'Live Captions' in Google Chrome settings...
Click the three dots (⋮) at the top right of your Google Chrome window.
Click "Settings".
Choose "Advanced > Accessibility".
Click the switch next to "Live Caption".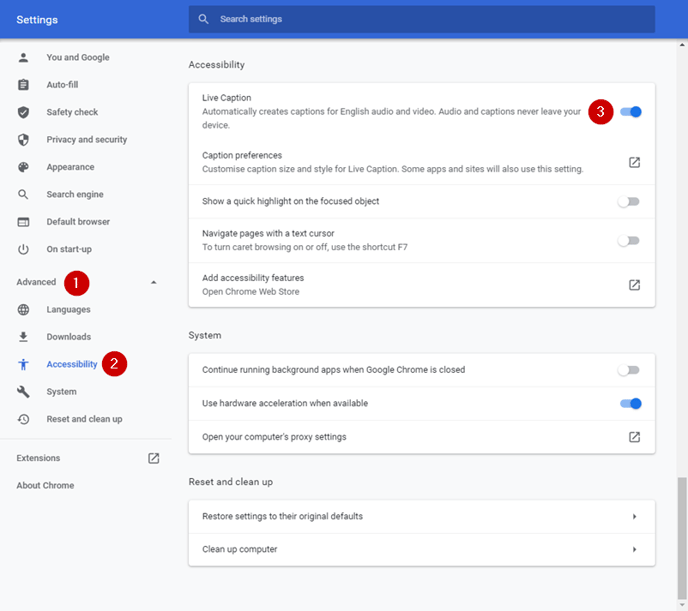 There are all sorts of customisation that you can do on the captions through the "Caption preferences" link - whether you'll be able to access these in school/college would need to be checked out with your IT manager.
As always, any questions, get in touch with us.