🙋‍♂️ The messages page In this article we learn about the messages page of The Everlearner website Elle Houghton
What are messages?
Messages are just that - messages between you and your teacher. You can use messages function on the site to contact your teacher and it will send them a notification to their email.
We strongly suggest that you check with your teacher that they are happy with you using the message function before using it for the first time.
You cannot message other students.
How do I access my messages?
Log into your account.
At the top of the page click on the 'Messages' tab.
This will bring up a list of your teachers down the left-hand side.

4. Click on the teacher's name to access the messages from that teacher.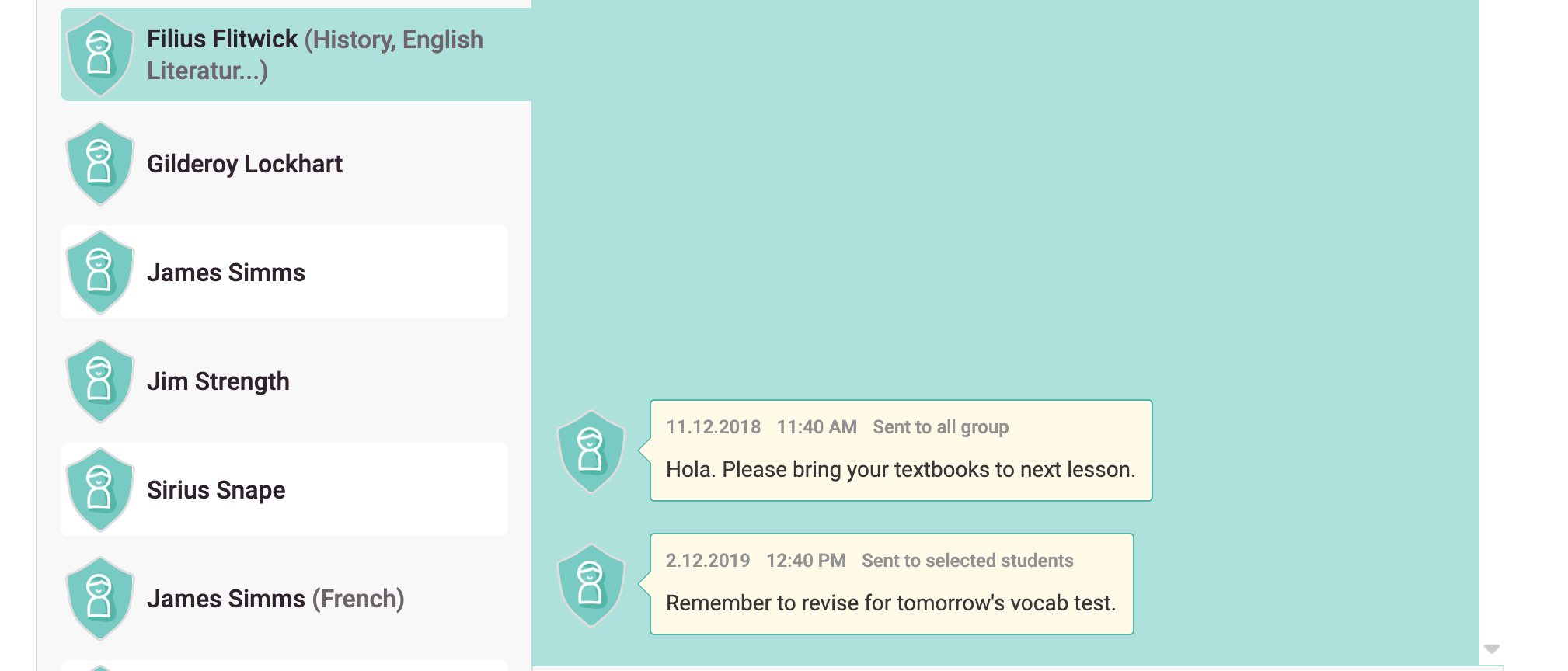 How do I send messages?
Access your messages from your dashboard (see above).
Select the teacher you wish to send a message to.
Enter your message in the blank box and press 'Send message'.

Did this answer your question?