👩‍🎓 FAQ : I can't remember what tests I used to create my 'Test Yourself' assignment. Mark Mills
Problem : After I've created a "Test Yourself" assignment for my students, I (and they) can't see which topics the test was created from.
Solution : There is no easy solution for this (yet) - the best suggestion is to write the actual lessons your are choosing the questions from in the assignment description.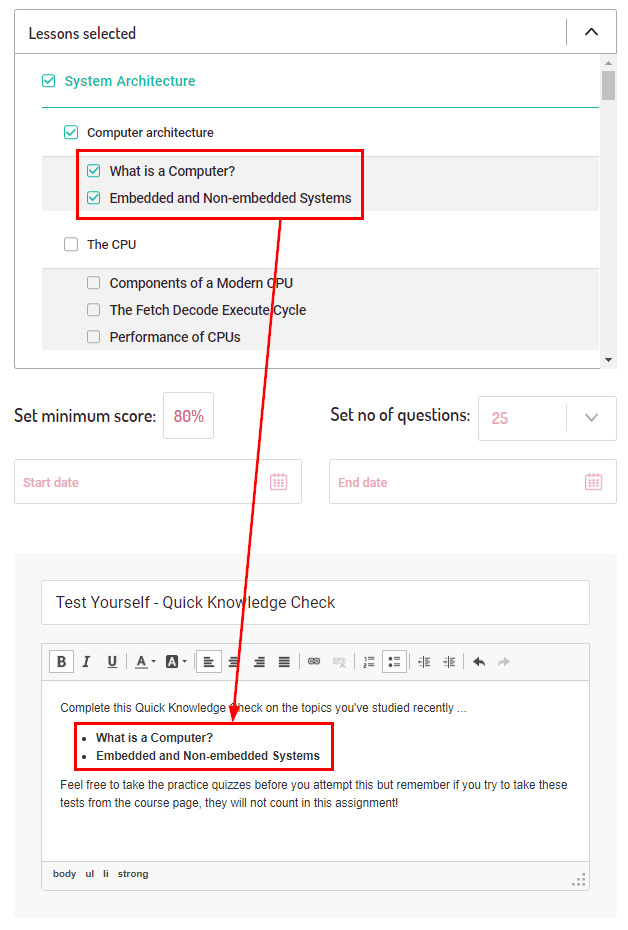 Did this answer your question?