👩‍🎓 Best Practice: Assignments Best practice for setting assignments Mark Mills
Three tips for razor-sharp assignments:
Keep assignments skinny/bitesize;
Make assignments regular - build expectations;
Use assignments to preload and/or review learning.
When you are setting assignments, make it really clear to the students which lessons you are asking them to work on.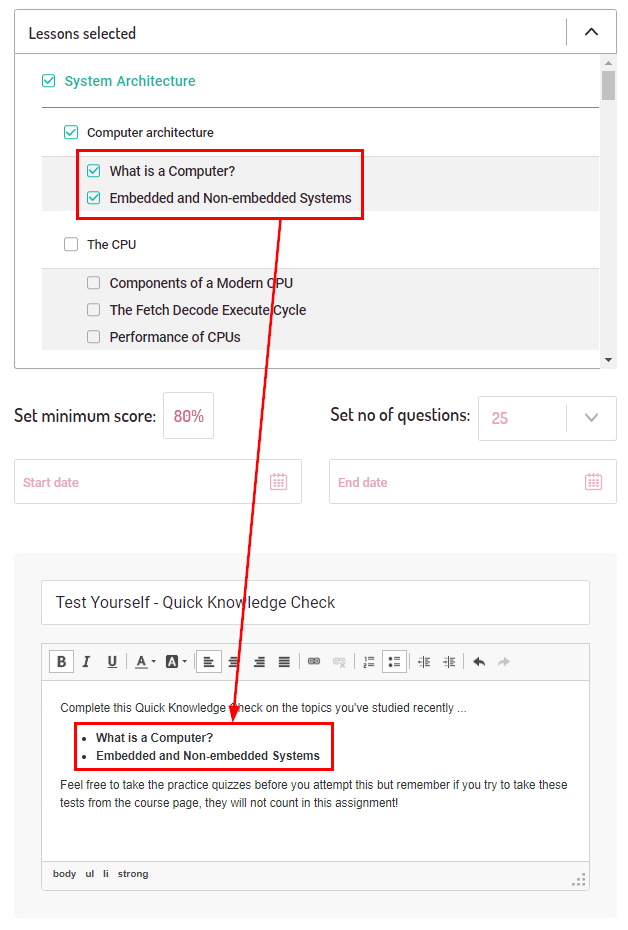 If you set test yourself assignments which cover more than one lesson questions will be mixed from the lessons. If you restrict the number of questions, each time the test yourself assignment is accessed, the questions will change.
Notifications:
Assignment set
Assignment open
48 hours left
24 hours left
Upload essay assignment - filename of downloaded file will be of the format ...
surname_forename_assignmentTitle.ext

... NOT the filename they uploaded the document with. This should help you to collate the responses from students very easily. Just make sure your assignment title is indicative.
If you would like more help assignment setting why not check out this webinar on 'Assignment Wizardry'.
Did this answer your question?